As a physician specializing in psychiatry, I saw that if blood pressure or cholesterol was a little high, people wanted to know and do something about it. Why didn't the same thing happen when emotions or behavior or relationships showed there was an early or mild mental health problem?
Scientific medical psychiatry has made huge advances, as have other special areas such as diagnosis and treatment of cancers, heart diseases, and types of diabetes.
Psychiatry Opinion is being used by people who:
 want a mental health checkup because they sense (or are told) that something is wrong.
 are not progressing in their current treatment and want the type of 2nd opinion, which is common in other medical specialties.
are bothered by something, some issue, or an event that they have not yet explored in detail with a professional expert?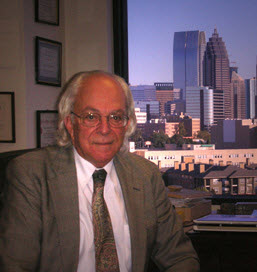 Credentials
Diplomate in Psychiatry, American Board of Psychiatry and Neurology ("Board Certified Psychiatrist")
Life Fellow, American Psychiatric Association
American Society of Addiction Medicine
Education
Bronx High School of Science
Columbia College A.B. (Columbia University)
State University New York Downstate Medical Center, M.D.
Internship in medicine Maimonides Medical Center, Brooklyn, New York
Residency in Psychiatry:
Menninger School of Psychiatry, Topeka, Kansas
The Mt. Sinai Hospital, New York, New York (Chief Resident)
Postgraduate training in Psychoanalysis at Columbia University
Faculty / Has Taught At:
The Mt. Sinai School of Medicine, New York, New York
Emory University School of Medicine, Atlanta, Georgia
Georgia State University, Atlanta, Georgia
Georgia Baptist Medical Center, Atlanta, Georgia
Memberships:
The American Psychiatric Association (APA)
Georgia Psychiatric Physicians Association (GPPA)
American Society of Clinical Psychopharmacology (ASCP)
American Academy for Sleep Medicine (AASM)
American Society for Addiction Medicine (ASAM)
Other Activities Past or Present:
Examiner for American Board of Psychiatry
Medical Director/Department Chairman at several institutions
Clinical investigator for drug studies (bipolar, depression, schizophrenia)
Speaker/Consultant
Toastmasters International
Personal:
Dr. Grumet is married. His wife is a writer/business consultant and antique dealer. His son is an Atlanta attorney.
His hobbies include bass and bone fishing, philosophy, and poetry.
Research:
Ongoing clinical research involves how consciousness (conscious experience, phenomenology) is affected by medication, and how similar changes may be accomplished without medication.
Recent Presentations/Publications:
Book Review: "Ethics in Psychotherapy and Counseling; A Practical Guide" by Pope and Vasquez. American Journal of Clinical Hypnosis. 51, 79-80 (2008)
Conference Presentation: "There is no unconscious-going beyond panpsychism: Consciousness as a given of the way the world is". Toward a Science of Consciousness. University of Arizona: Phoenix, Arizona (2008).
Conference Presentation: "The effect of psychiatric medication on consciousness: a survey of 100 patients who have started, stopped, and restarted medication." Toward a Science of Consciousness. University of Arizona: Phoenix, Arizona (2010).
Conference Presentation: "Mindfulness versus medication in treating ADHD and a related hypothesis that the brain does not produce conscious mental experience." Toward a Science of Consciousness. Center for Consciousness Studies, University of Arizona: Stockholm, Sweden. (2011).
Conference presentation: Attention deficit and consciousness: medication effects and endophenotypes. Toward a Science of Consciousness. Center for Consciousness Studies, University of Arizona: Tucson, Arizona. (2012).