For many of us, the idea of seeking psychiatric help can be a daunting one. The thought of revealing our innermost thoughts and feelings to a stranger can be scary and overwhelming.  And the stigma surrounding mental health only serves to compound those fears.
Unfortunately, this fear and shame often lead many people to suffer in silence rather than seek the care they need.
Why is it that people hesitate to seek psychiatric help?
What are the reasons behind this reluctance?
Why it's so important to overcome these barriers to prioritize our mental health?
The underlying and more basic question: Should I make a change in my life?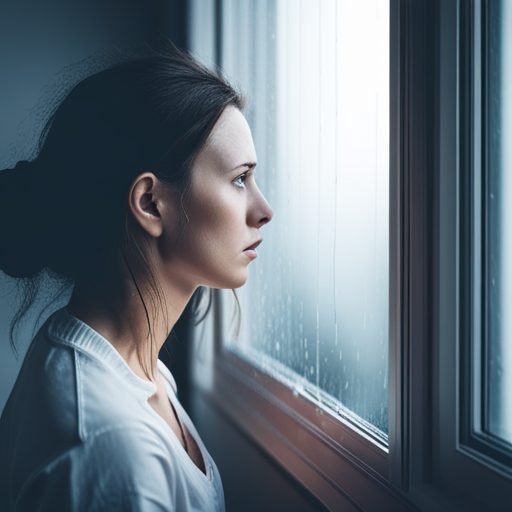 Should I See a Psychiatrist?
So, You out there ….You who are reading this- Should you see a psychiatrist? Do you have a mental health problem? Are there foreseeable risks to your future happiness and health? How do you decide? What about the financial cost, time schedules, stigma, reputation, what other people think, "I can do it myself," procrastination, and all the other issues involved in making decisions?
Let me make a suggestion. Think of yourself as not one but rather as a Committee of people trying to reach the best decision. Call the meeting to order and use a procedure to get the facts out, the positives and the negatives. Perhaps the issue is about:
a relationship
emotions like fear or unhappiness or hatred
a habit (smoking or gambling or drug use)
related to problems with thinking, work, school, sex, and health.
The various selves have different perspectives, reasons for or against, and mixed feelings (ambivalence).
Motivational Interviewing
Let's set up a template, a plan for weighing all the different options and making a decision. This is for the many people who are uncertain about how to proceed. There is a group of psychotherapy principles called "motivational interviewing," which might help you out even if you use this method on your own. Instead of "Should I see a psychiatrist (mental health professional)?", ask yourself, "Do I really want to make a change?" Then ask the Committee in your head to write down answers to 4 questions. Then repeat the procedure in another day or another week until you have an agreement- it may take a while. And you might have to do a little research or get other opinions.
THE QUESTIONS IN ORDER:
What if I don't make any change? (What are the benefits and advantages of leaving things just like they are?) Think and write a list.
What are the harms,negatives, or disadvantages of not making any changes, the downside of doing nothing? Think and list these.
I have a change in mind: what are the downsides of doing it (making the change)? List these.
If I make the change, what are the benefits to my life (or others) both short term and long term?
This is only one of many ways to go about making decisions when there is a lot of uncertainty and a lot of motivation but also resistance to change. It tends to get things out in the open, reduce errors, and include information you may have neglected. A sort of hidden benefit is that repeating the questioning procedure allows for correction and growth and insight as time goes by.
Even though mental health has been in the national conversation for years now, there are still a lot of misconceptions and stereotypes when it comes to seeking help for mental health issues. Many people still view psychiatric help as something that's only for "crazy" or "weak" people, and there's a continuous fear of being judged, discriminated against, or ostracized by others if we choose to seek this type of help.
The reality is that mental illness impacts nearly 1 in 5 American adults, and seeking help is nothing to be ashamed of. One strategy to overcome this stigma is to educate others and to normalize seeking help for mental health. Start by talking about your own experiences or mentioning that you see a therapist or take medication for your mental health. The more we talk about it, the more commonplace it becomes.
Another factor that might hold people back from seeking psychiatric help is the notion of free will. Many of us believe that if we really wanted to, we could "pull ourselves up by our bootstraps" and overcome any mental health challenges on our own. However, the reality is that mental illness is connected to changes in our brains that can be treated with medication or therapy. In the same way that we wouldn't tell someone with diabetes to just "stop being sick," we shouldn't tell someone with a mental health issue to simply "get over it."
Conflict of interest can also be a barrier to seeking psychiatric help. Some people may worry about the potential for judgment or mismanagement of their care by loved ones or colleagues. For example, if someone is in a leadership position at work, they may fear that disclosing any mental health struggles could jeopardize their position. Similarly, family members may be less likely to share their own feelings if they don't want to burden others or be seen as "weak." While it's understandable to have these concerns, it's important to remember that prioritizing our mental health is vital to our overall well-being, and seeking help when needed can actually make us better partners, parents, friends, and employees.
The stigma and shame surrounding psychiatric help can be a significant barrier to seeking support when needed. However, it's important to remember that mental health challenges are common and that seeking help is not a badge of shame. By educating others, normalizing seeking mental health care, and recognizing that sometimes we can't "DIY" our way out of a mental health crisis, we can better prioritize our mental health and well-being.
Whether it's seeing a therapist, taking medication, practicing self-care, or all of the above – we owe it to ourselves to seek the help we need and deserve.